This is an english version of my About page. The rest of my website is german only – sorry!
Here's the german version
Hi, I'm Thomas Gigold
I am a specialist for digital communication.
For more than 20 years now I've worked in digital communications, more specifically in what we now call social media and what eventually will become the metaverse one day. I've created thousands of pieces of content, designed and launched hundreds of campaigns, and spent countless hours thinking and talking about strategy and consulting for dozens of clients. Companies and brands I've worked for include BMW, Hyundai and MAN Trucks on a global scale, as well as event and communications companies on a local level.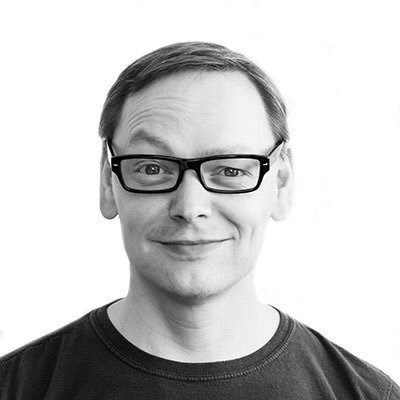 Current role
Currently I work as a Creative Director Social for the BMW-tailored agency THE GAME in London and Munich. As the team lead for the Social Media team I'm responsible for the international social media channels of BMW.
What I've done so far
From July 2021 to December 2022 I was a Director Social Media at Jung von Matt Spree in Berlin. There I looked after the global social media channels of Hyundai.
From August 2018 to July 2021 I was a Team Lead at TERRITORY, an agency specialist on editorial content in Munich, where I looked after the global social media channels of BMW and its sub-brands. I managed a team which was based in Munich, and Budapest.
From 2016 to September 2018 I was a Senior Social Media Manager for TLGG in Berlin. The agency was a specialist in social media communications and held the account for the global BMW social media channels.
From 2005 to the end of 2016 I was self-employed. I was CEO of a small digital agency called 'medienrauschen'. During that time, I was a social media specialist and creator for BMW, MAN trucks, the Leipzig Messe (Leipzig trade fair), Westfalenhallen (a public fair company), and several other companies working on a national level.
I'm a Blogger since late 2000. I managed several independent digital publishing platforms and blogs dedicated to topics like car reviews, the media industry in Germany, and the tech industry. I also published a newsletter about the games industry back in 2009. I did my first vlog for a client in 2006, recorded one of the first commercial podcast in Germany back in 2007 and combined a digital campaign and Out-of-home for the first time in 2011.
Private life
I'm a father of 3, married, a dog owner, and located in Leipzig, Germany. In my free time, I'm a cyclist, enjoying long tours with my gravel- and race bikes. I'm also someone you might call a 'petrolhead' who not only enjoys Formula 1 but also drives on race tracks himself and who has done various race track training sessions in the past already.
And if you are into Star Trek (no, not Star Wars …), we might have material to talk for days since I'm a Trekkie since the early 1990s.
Let's get in contact!
If you want to contact me, feel free to write to me via Linkedin, Twitter, or mail to kontakt@gigold.de. I'm fluent in English and keen to get to know you.